"Your Ultimate Purpose" provides you with a step-by-step guide to living a stress-free, purposeful life. "
Learn how to:
—Free yourself from compulsive thinking 
—Fine-tune your people skills
—Expand your reality
—Improve your prayer life
—Cope with grief
—Awaken to who you are beyond your history and your life situation
—Connect with your "Ultimate Purpose" permanently! 
"Your Ultimate Purpose" is a two-dimensional narrative, weaved into one common-sense approach to living a balanced life, part human, part being, in the world but not of the world—free of compulsive thinking. Always connected to the deeper dimension of who we are—children of God. Don't spend the rest of your life trying to fit in when you've been designed to stand out. "Your Ultimate Purpose" is the most down-to-earth book you'll ever read, don't wait; purchase your copy today. 
THE ORIGIN OF THIS BOOK:
Hello, my name is SJ White, and for those not familiar with my work, I would briefly like to tell you how this particular book came to be. It all began with my spiritual awakening twenty-seven years ago, a time in my life when I had lost my freedom, health, relationships, and all my material possessions; if you read my first book, "Misadventures of a Dysfunctional Family," you are somewhat familiar with the story of my spiritual awakening. At that time, my life was a complete disaster. After all, I was in prison battling cancer, the foe I allowed to put me behind bars in the first place. My future?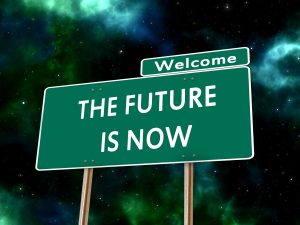 There was no future. I wasn't even sure I was going to live another day. All I had was the NOW, and strangely enough, accepting that simple fact brought about an inner peace I had never felt before. Something significant had taken place. I knew that when it never went away. "Your Ultimate Purpose" contains twenty-seven-plus years of hard-earned knowledge about living a balanced life. Let's face it, just being human is not enough. You end up stuck in the little "me" and my problems story. Since awareness is a deeper dimension of consciousness, or you could say higher than the thinking mind, the terminology to describe it (we do have to use words) can be tricky. Therefore, there are times I will use short stories that may seem childlike. Do not be deceived. Look for the underlying message. Combining familiar leadership principles with spirituality can make them easier to understand depending on the approach. This one is friendly. I will also repeat the alert stillness or sweet spot time, as I call it, procedures every so often, so you don't overlook the importance of giving yourself some quiet time. The awareness I speak of is the essence of all religions, so I will remain neutral, although I refer to God, Jesus, and Buddha. My source for this book comes from within, not from external sources. That's most likely why it reads like one big modern-day parable. Easy to read, easy to understand.
Don't forget to sign up for updates.