Talking is sharing, listening is caring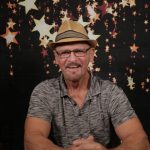 Oh boy, here comes "You Know Who" (I'll let you fill in the blank) with their inexhaustible supply of advice. Doesn't matter whether you want to hear what they have to say or not, you're going to hear it. The latest gossip? They have it. The reason the home town team stinks – just ask. No need turning on the evening news, they've already summed it up for you.
To the "You Know Who's" of the world, nothing is more important than what they have to say. No question we have enough of them. Unfortunately, they are not what we need when we want to get something off our chest.  What we need on those occasions, is a good listener. Problem is, good listeners are hard to come by.
"Yes, those good old listeners who never interrupt, who maintain eye contact and never change the subject, or one-up you with big news of their own. Who always seem to know when to ask questions, and when not? They understand you are not asking them to solve your problems – just listen. They know that if you want their opinion, you'll ask for it. John Maxwell said, "The first duty of love is to listen." As far as I'm concerned, love for others should be motivation enough for any of us to become good listeners."
Anything hard to come by is valuable. Money is a perfect example of that. Give yourself a leg up in life and become that hard to come by – listener. Check out the helpful bullet points below and practice them until they become a part of who you are. You'll be amazed at the value you will add to others as well as yourself.
Listening reminders:
• Make eye contact with the speaker
• Listen attentively. Not paying attention is an indication of a closed mind.
• Don't interrupt. If they want your opinion, they'll ask for it.
• Keep your emotions in check. There is a difference between hearing people and listening to them. 
• Don't one-up them. If they are talking about a recent accomplishment they've made, don't one-up them with one of your own.
• Ask questions when the speaker indicates it's time for you to do so. Believe me, you'll know when.
• Make the other person feel important and you will become important to them.
Take it to another level by becoming a good listener. Remember, talking is sharing, listening is caring.
 SJ White
Don't forget to SUBSCRIBE to our list for the latest updates.