Misadventures of a Dysfunctional Family
"Misadventures of a Dysfunctional Family" provides a step-by-step personal experience guide to living your most productive life, especially helpful when life's circumstances indicate otherwise. 
This true story will familiarize you with how to:
—Change an unproductive mindset
—Do away with dysfunctional family traditions
—Institute self-discipline
—Develop a system that produces the results you want
Running on Empty: He introduces himself as an FBI special agent; I don't recall his name. I do remember he said he was special. A slim, short stature of a man in his late thirties, or early forties, he reminds me of Pepe Le Pew's cartoon character.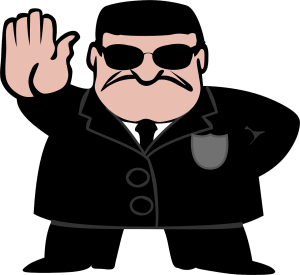 Not that he smells like a skunk, his appearance. Pepe sits at the table across from me, opens his briefcase, and pulls out a stack of 8 x 10 photographs; he spreads them out on the table in front of me; pauses for a few seconds, then, with a confident head nod and one official FBI raised eyebrow delivers the big question.
"Do you recognize anyone in these pictures?"
"No, sir."
"That guy doesn't look familiar to you?" He points to a man heading out the front door with a bag full of cash.
"No, sir." I find it hard to keep a straight face when we both know it is me.
"You've never seen that guy before? You better take a closer look." 
"I have no idea who that man is." The man who happens to look like my twin. "Sorry I can't help you." 
What does he expect me to say? "Yea, that's me, Pepe, Mr. Dysfunction himself carrying on with our family tradition." If Pepe were a skunk instead of looking like one, this is about the time he would smell up the room. He is not a happy camper. 
To be seriously continued:
"Misadventures" is entertaining, insightful, unpredictable, and full of suspenseful and very useful life lessons. Don't wait; purchase your copy today. 
Available on Amazon https://amzn.to/2QK1zqt

and books2read. https://books2read.com/u/mKpOoB
Don't forget to SUBSCRIBE to our list for the latest updates.