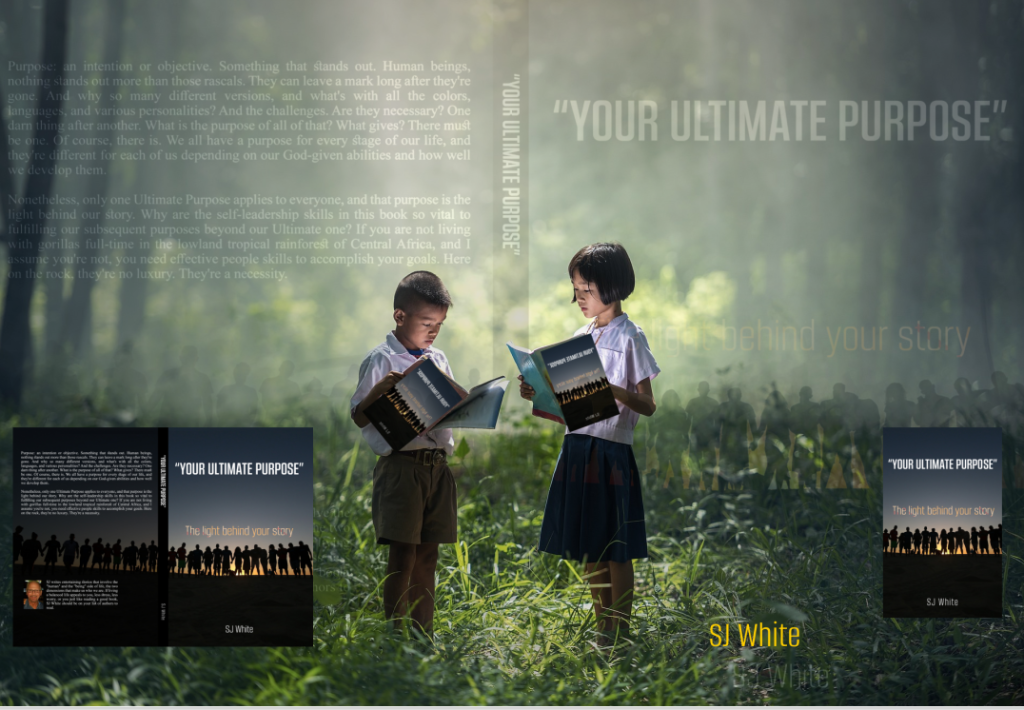 It's not what we get for all we learn in this book; it's what we become as a result—servants of the ONE who orchestrates the dance of the universe.
In this refreshing get-to-know-your-purpose guide, author SJ White tactfully shares what he's learned from the masters of leadership and spirituality. By the end of your reading experience, you will be living in the NOW productively stress-free, using your self-awareness, the light behind all our stories, to create the purposeful life meant for you.
Create strong connections both socially and in your spiritual life.

Build trust, rapport, and a more meaningful relationship with God.

Develop your magnetism to make a positive impression. 

Do away with bad habits that have been holding you back.

Free yourself from the compulsive thinking that makes your life miserable.
Don't wait; purchase your copy of "Your Ultimate Purpose today.
Don't forget to sign up for updates.